---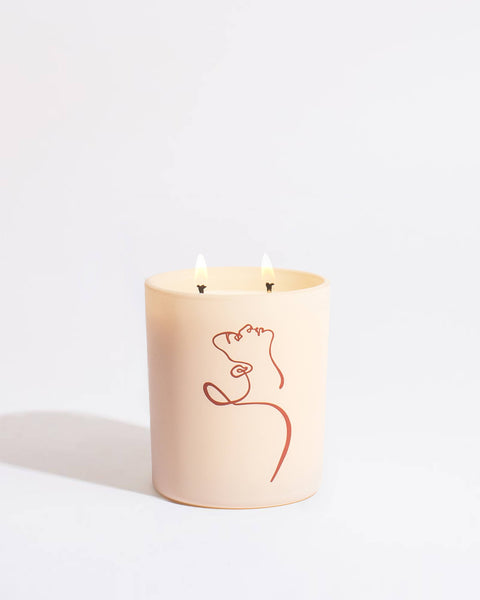 Petrichor - Allison Kunath Artist Edition Candle
---
Petrichor - Allison Kunath Artist Edition Candle
10 oz, milky glass vessel, double wick embossed box
Burn time: Up to 70 hours Inspired by an altar offering incense, herbs and sweet honey.
Tobacco, leather, and rich black soil. A spicy saffron top note highlights a heart of elemi, incense, and moss over a rich base of cashmere wood, patchouli, birch, and olibanum.
Brooklyn Candle Studio collaborated on this collection of beautiful glass candles with California-based artist, Allison Kunath, known for her minimalist aesthetic, ethereal geometric watercolors, graceful figurative abstractions, and awe-inspiring murals. Kunath drew each figure with one single unbroken line "capturing the essence of feminine grace, strength, and beauty." Ten percent of the proceeds from the sale of each one of these candles will be donated to Planned Parenthood, Equality Now, and CHANGE (Center for Health and Gender Equity).