---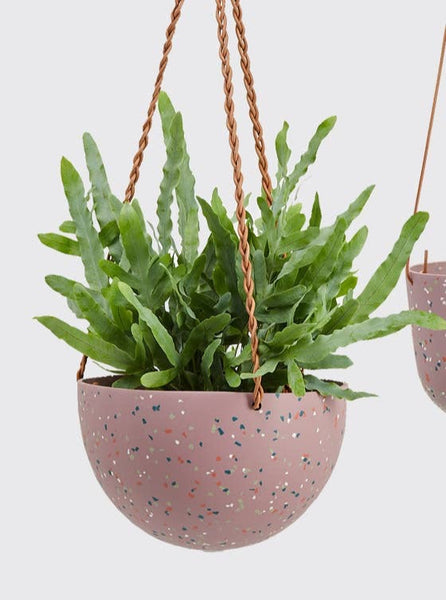 Hanging Planters Large | Terrazzo Musk
---
Large Hanging Planter in Terrazzo Musk with leather cord.
Hanging planters can bring much-needed greenery to any room without taking up bench space.
Pro Tip: You can adjust the knots on the inside of your hanging planters to hang them at different heights for the best result. Irregularities in color and pattern of each finished product are evidence of the careful hand-made process.
Dome Hanging Planter 10.63" X 6.69"
The length of the cord from the planter to the knot is 20.86". The planters are finished with a drainage hole and plug.
Capra Designs products are hand crafted in small batches and therefore stock is limited. Small batch production allows us to minimise waste and maximise quality.
---
More from this collection