---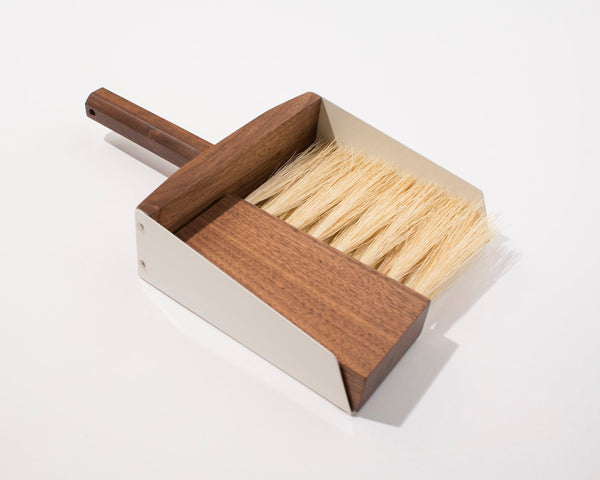 White + Walnut Dust Pan Block Set
---
The Dustpan Block Set is a self-contained object meant to keep smaller workspaces clean. Its handles are sealed with a low V.O.C. polyurethane. The finish makes for sturdy, long-lasting tools and can be cleaned with a damp cloth. Hand brooms are stuffed with a natural Tampico fiber.
Use this set to tidy up a tabletop, hearth or other workspace. Makes a great gift, especially for a housewarming or wedding. 
This simple white adds flair to your cleaning tools. But be sure not to throw this one into the cleaning closet- this set is meant to be displayed and enjoyed.
Block Set Dimensions: Width(Pan opening) 7.5" x Total Length(including handle) 12"
Made in Santa Fe, New Mexico.
---
More from this collection