---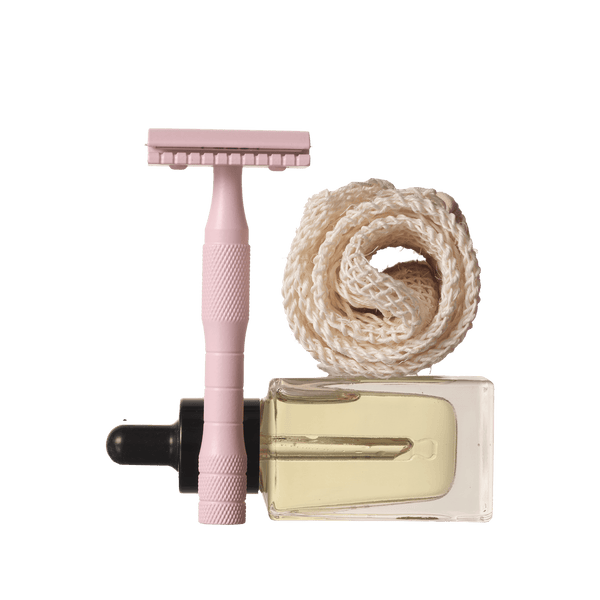 brass safety razor kit - ROSE
---
The perfect gifting set!
This shaving essentials kit offers everything you need to achieve a smooth, irritation-free shave. Exfoliating beforehand removes dead skin and unclogs pores, resulting in a closer shave, while our shave oil offers a protective barrier that's hydrating too.
The safety razor works with standard safety razor blades and lasts for a really long time. - all the essentials for the smoothest shave - the brass safety razor is made in Canada; the shave oil is hand-poured in the Well Kept studio; the agave cloths are handwoven in Mexico - comes in a reusable wooden box: for every one made, a tree is planted - perfect for gifting (to someone else or yourself)
Switching to a safety razor isn't just better for your skin—it's better for the earth too. When cared for properly, it will last a lifetime, and when you're done with your blades, they can be recycled using our blade bank program.
---
More from this collection