---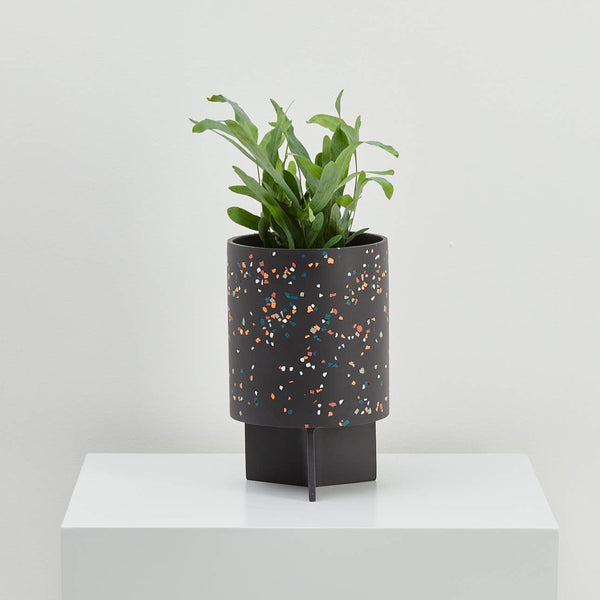 Tri Planter - Dark Stone Terrazzo
---
Modern pedestal planter in dark stone terrazzo, perfect for small house plants.
What makes it unique is its eye-catching water tray and its signature Terrazzo finish.
Size: 5.90'' X 9.33''
Designed in Australia by Bianca Lambert & Juliette Gambert. These pots are skillfully hand-made. Irregularities in color and pattern of each finished product are evidence of the careful hand-made process. The pot you purchase will look similar to but will not be identical to the one photographed. Capra Designs products are hand crafted in small batches and therefore stock is limited. Small batch production allows minimized waste and maximized quality.
---
More from this collection