---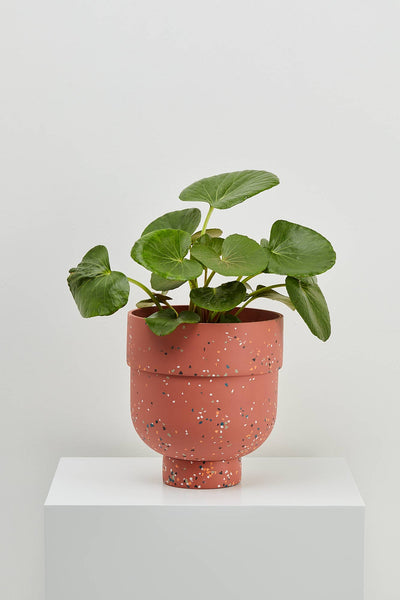 Funnel Planter - Dusty Rose Terrazzo
---
Modern Terrazzo Planter in dusty Rose, perfect for a medium sized house plant.
This Planter was designed with versatility in mind. It'll be any growing plants' best friend with its round silhouette and generous size. The Funnel Planter is available in delicate pastel colours such as Dusty Rose and Gum Leaf and also in Dark Stone and White Terrazzo to fit perfectly into neutral colour schemes.
Size: 8.66'' X 9.44''
Designed in Australia by Bianca Lambert & Juliette Gambert. These pots are skillfully hand-made. Irregularities in color and pattern of each finished product are evidence of the careful hand-made process. The pot you purchase will look similar to but will not be identical to the one photographed. Capra Designs products are hand crafted in small batches and therefore stock is limited. Small batch production mink I e waste and maximize quality.
---
More from this collection