---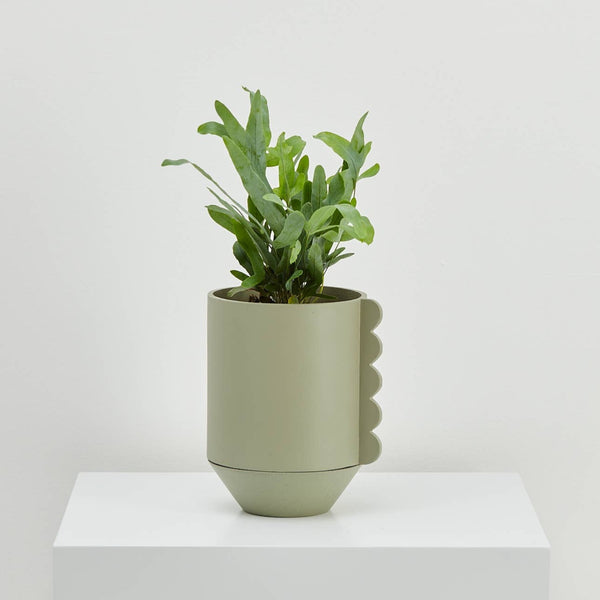 Frill Feature Planter - Gum Leaf
---
Modern planter in gum leaf, perfect for smaller house plants.
These small Feature Planters are a new staple and a great place to start a collection of planters. What differentiates them from one another is the geometric feature on their side ( the Zip and the Frill). Our styling tip is to choose 3 of the same type in 3 different colors.
Size: 6.29'' X 7.87''
Designed in Australia by Bianca Lambert & Juliette Gambert. These pots are skillfully hand-made. Irregularities in color and pattern of each finished product are evidence of the careful hand-made process. The pot you purchase will look similar to but will not be identical to the one photographed.
---
More from this collection