---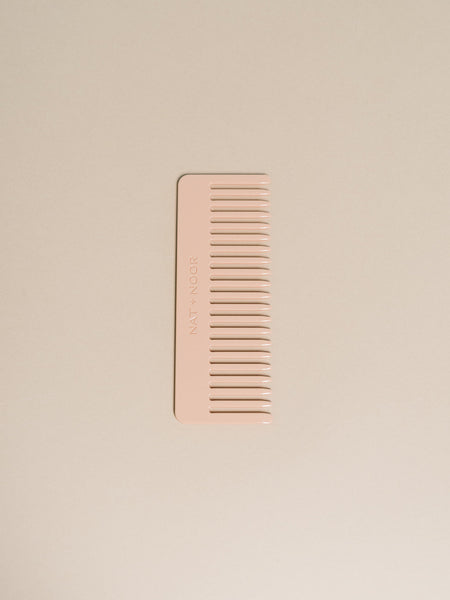 Comb In Petal
---
This soft pink wide tooth comb is the classic shape we all love. Made from cellulose acetate, this sustainable hair comb prevents breakage by gently moving through your hair. We love keeping one in the shower to comb through while the hair is wet as well as one handy in the car, purse, or bedside table or even on display since they are quite cute. 
Color: Rose pink
Material: Cellulose acetate
Dimensions: 6.4" L x 2.4" W
Sustainability: Cellulose acetate is a high quality, durable, renewable material made from wood pulp
!
---
More from this collection